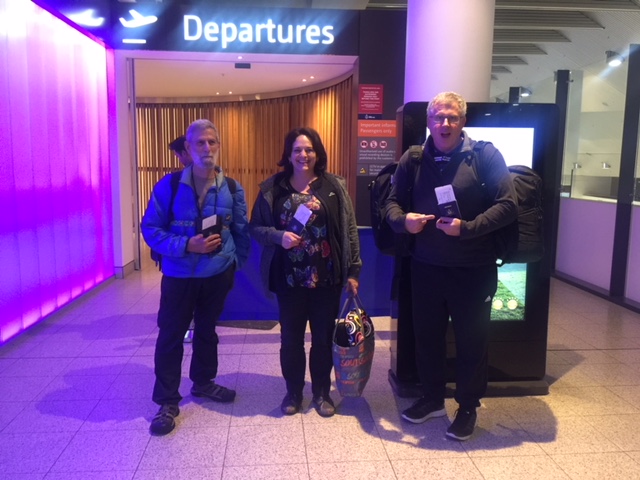 Midnight flight departures are not my favourite. Today we leave at 23:45. What a way to start a 5 week trip. 11 hrs to Jo'burg, a 5 hr wait, and 4 hrs to Nairobi, arriving today at 3pm, 5hrs behind the Perth Time Zone. I should be excited; instead I'm anxious, leaving Hilary to run the B&B alone. And there's the unknown ahead of me. Seems to get worse as I get older! But its good that daughter Ailine and David her husband are also going – it should be an adventure.
Recalling a travel author's reply to a question "Have you experienced any dangerous moments on your travels?" His reply, "Yes – then a voice on my shoulder says 'this is not good but it's going to be great in the book!"
On board a full SAA plane at 11:20. Met a Sydney couple while waiting who were very talkative about their numerous trips. I could only find China and Russia as places they haven't been.
The young guy next to me seems only interested in the phone. Dinner was accompanied by a steel knife & fork, so unusual today.
Breakfast at 9.20 Perth time and 1 hr to land.