King Twin - Craft Room
Try our spacious, custom designed ensuite bed and breakfast accommodation.
Situated upstairs, on the north/west side overlooking the front of the house, and the 12 metre lap/swimming pool.
2 Guests
1 Bedroom
2 Beds
1 Bath
Continental Breakfast Included
Flat Screen TV
Wifi Available
Free Parking
Air Conditioning
Close to Public Transport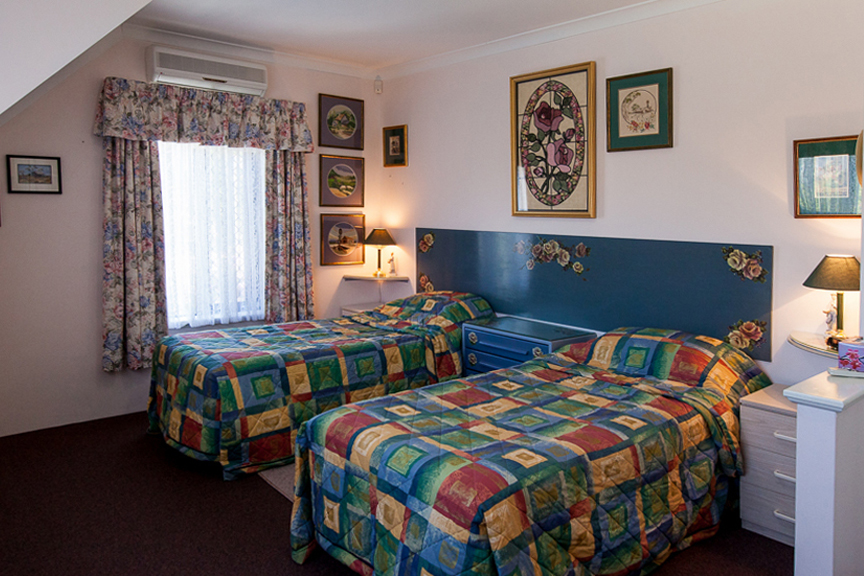 See our facilities for more information
All our rooms are non-smoking and quiet, as we are not under the flight path, and parking is freely available.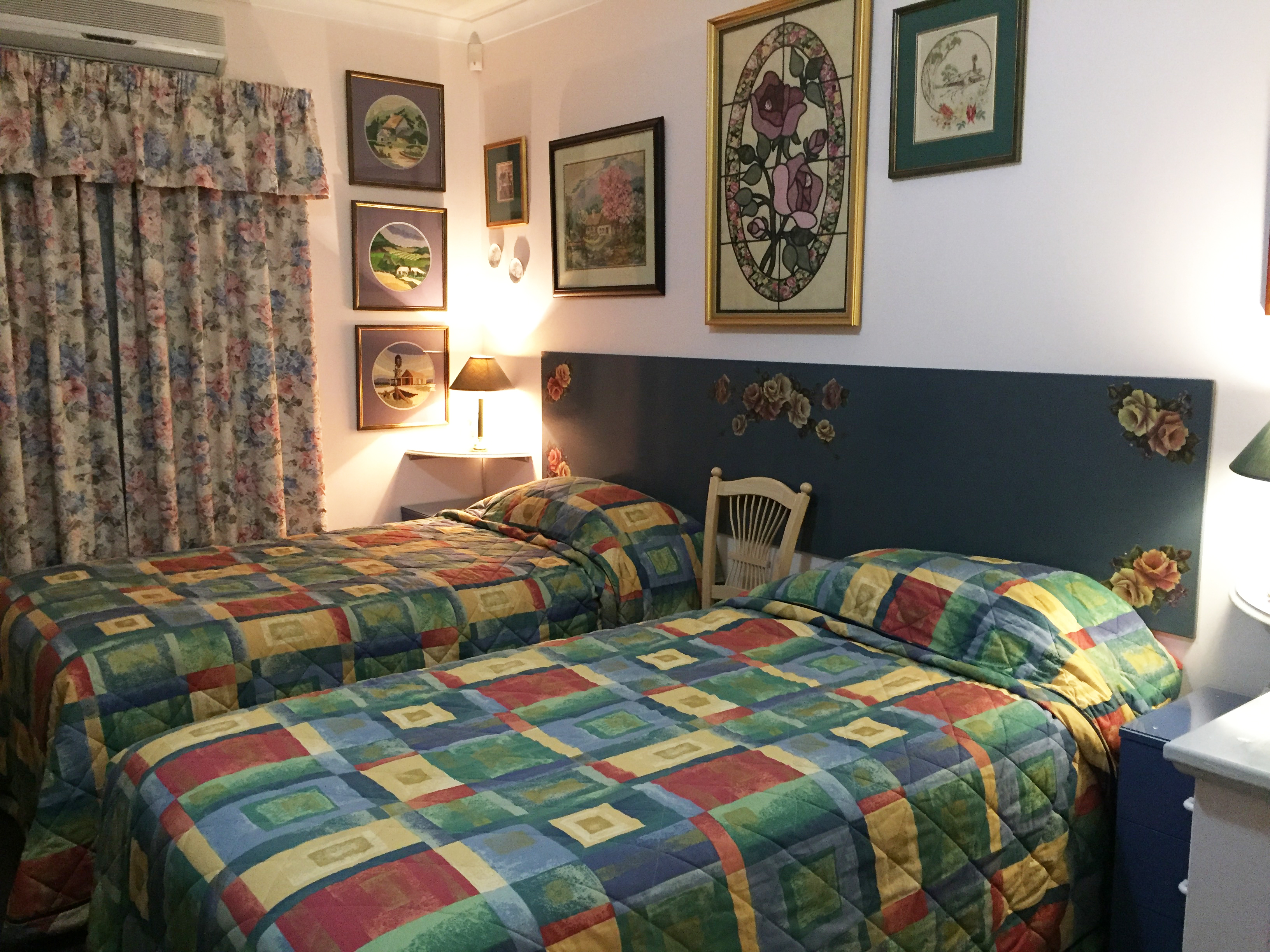 Twin King Single Beds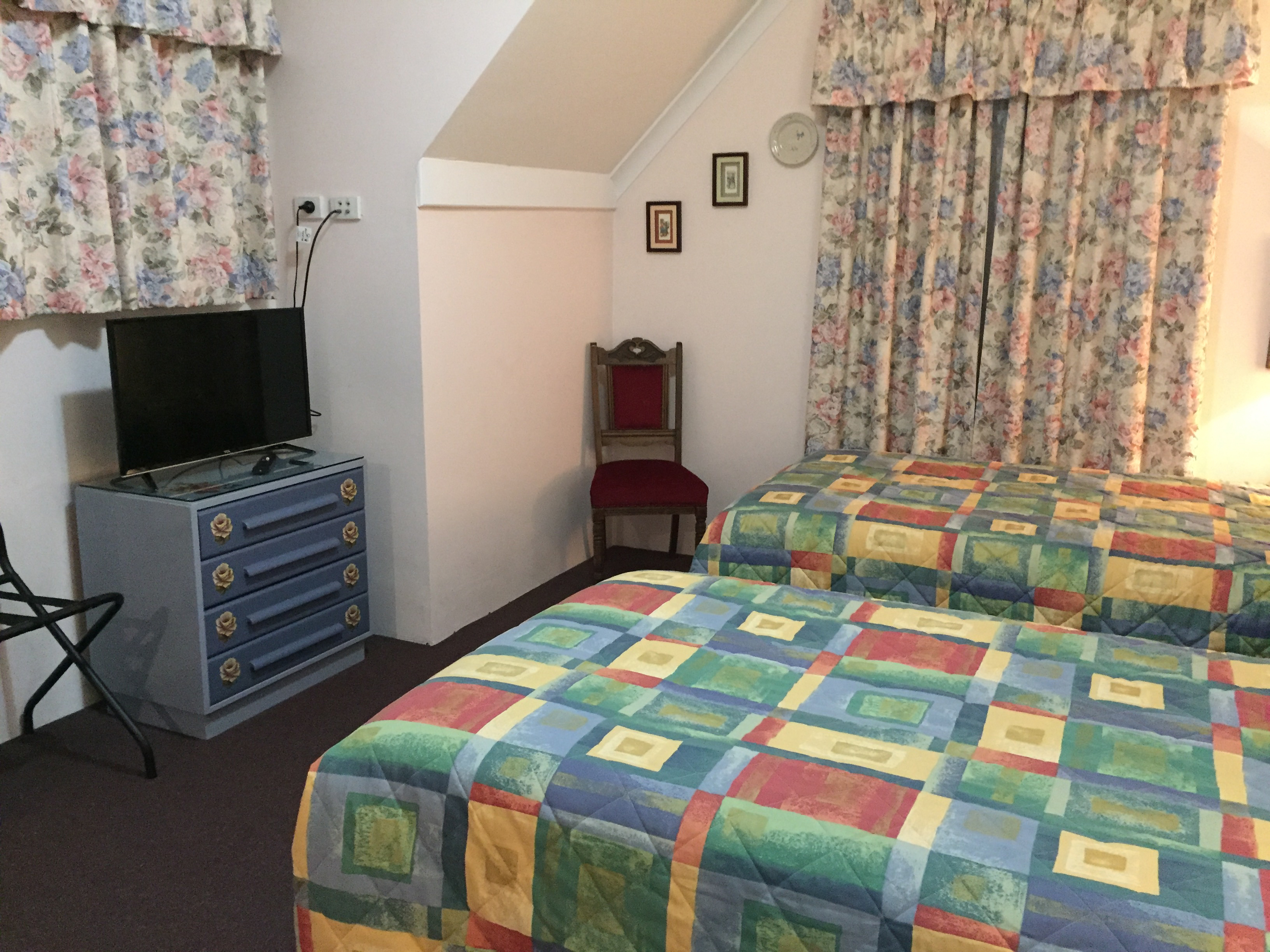 Twin King Single Beds TV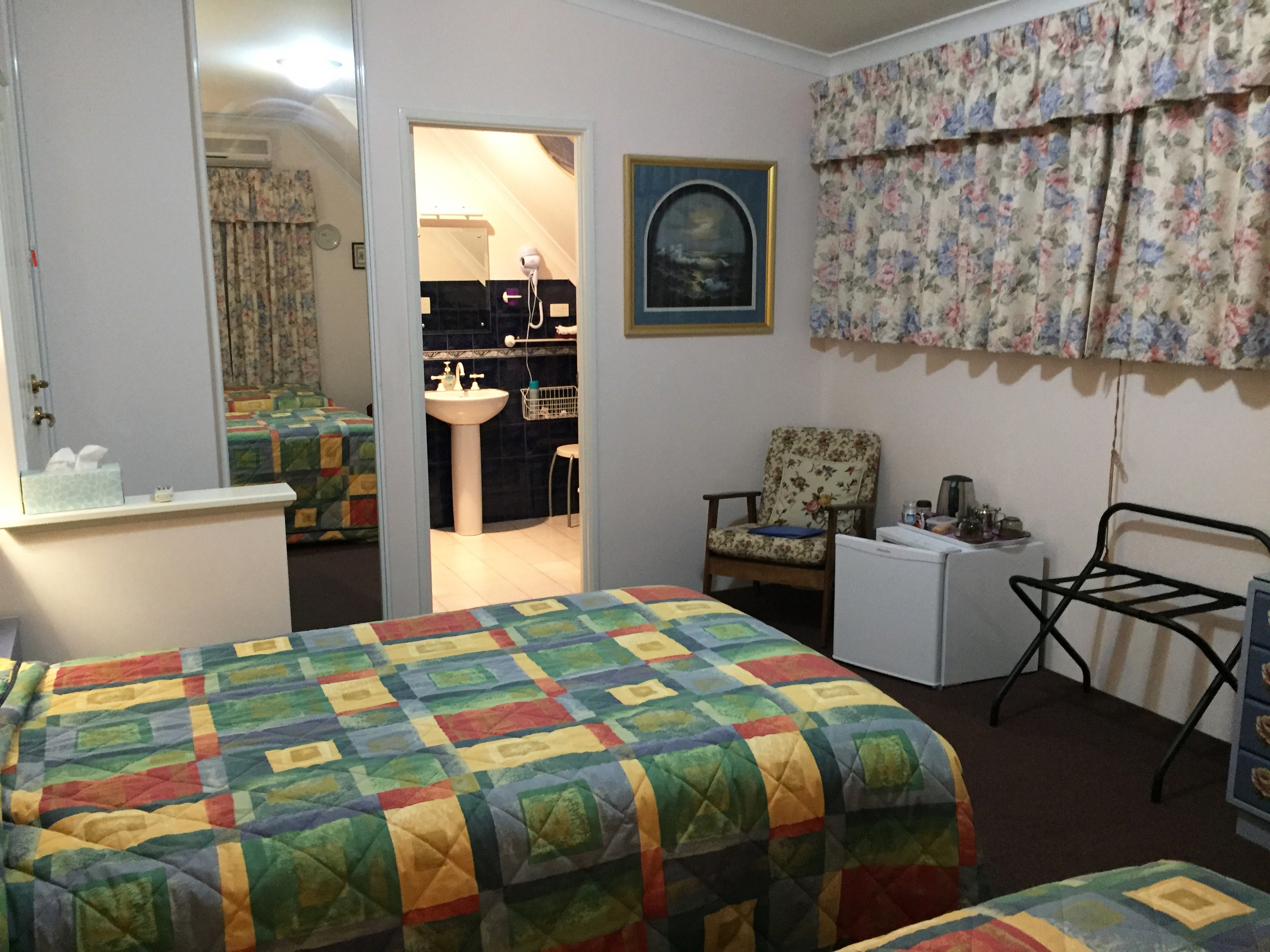 Looking Toward Ensuite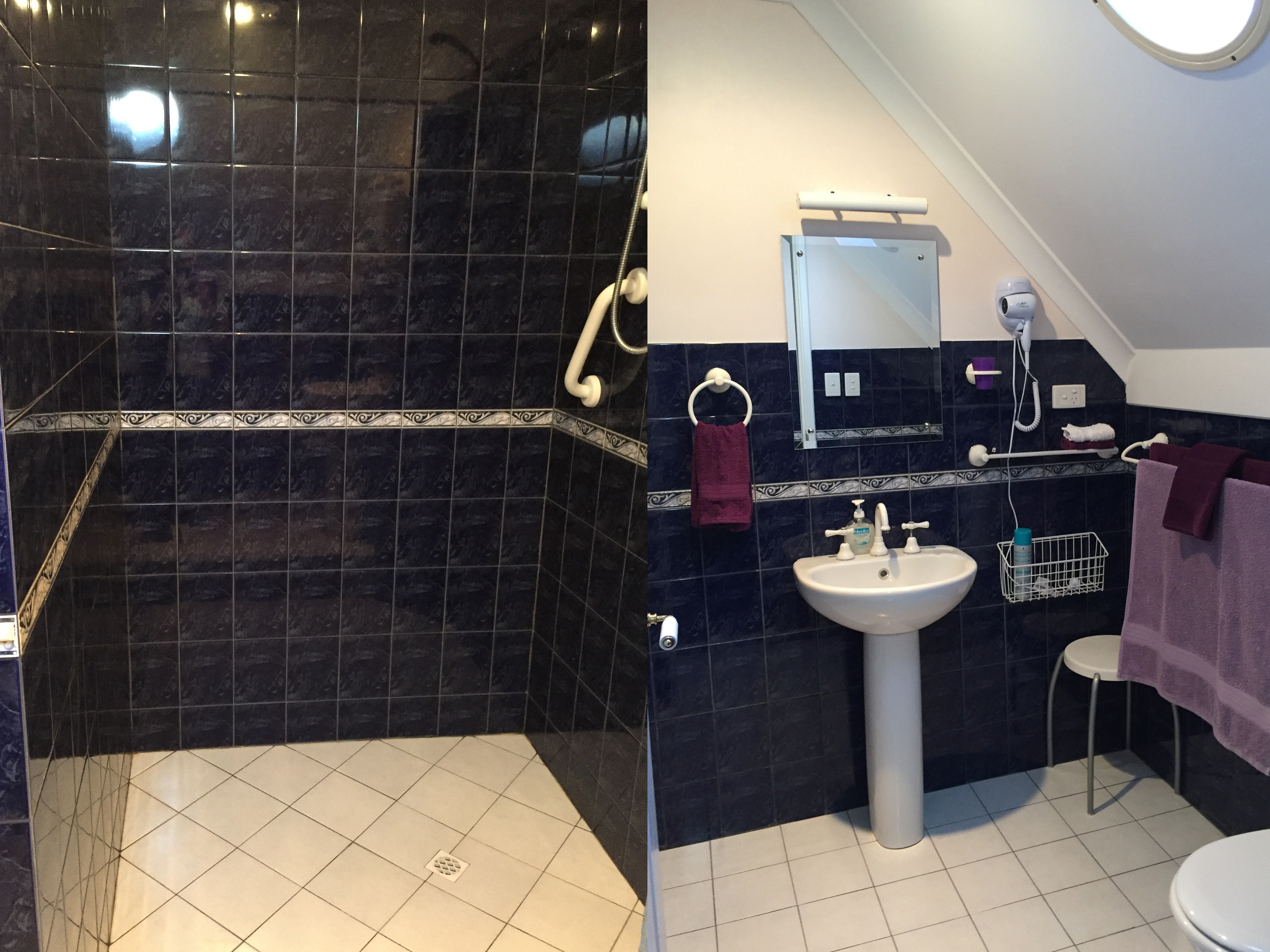 Ensuite/Shower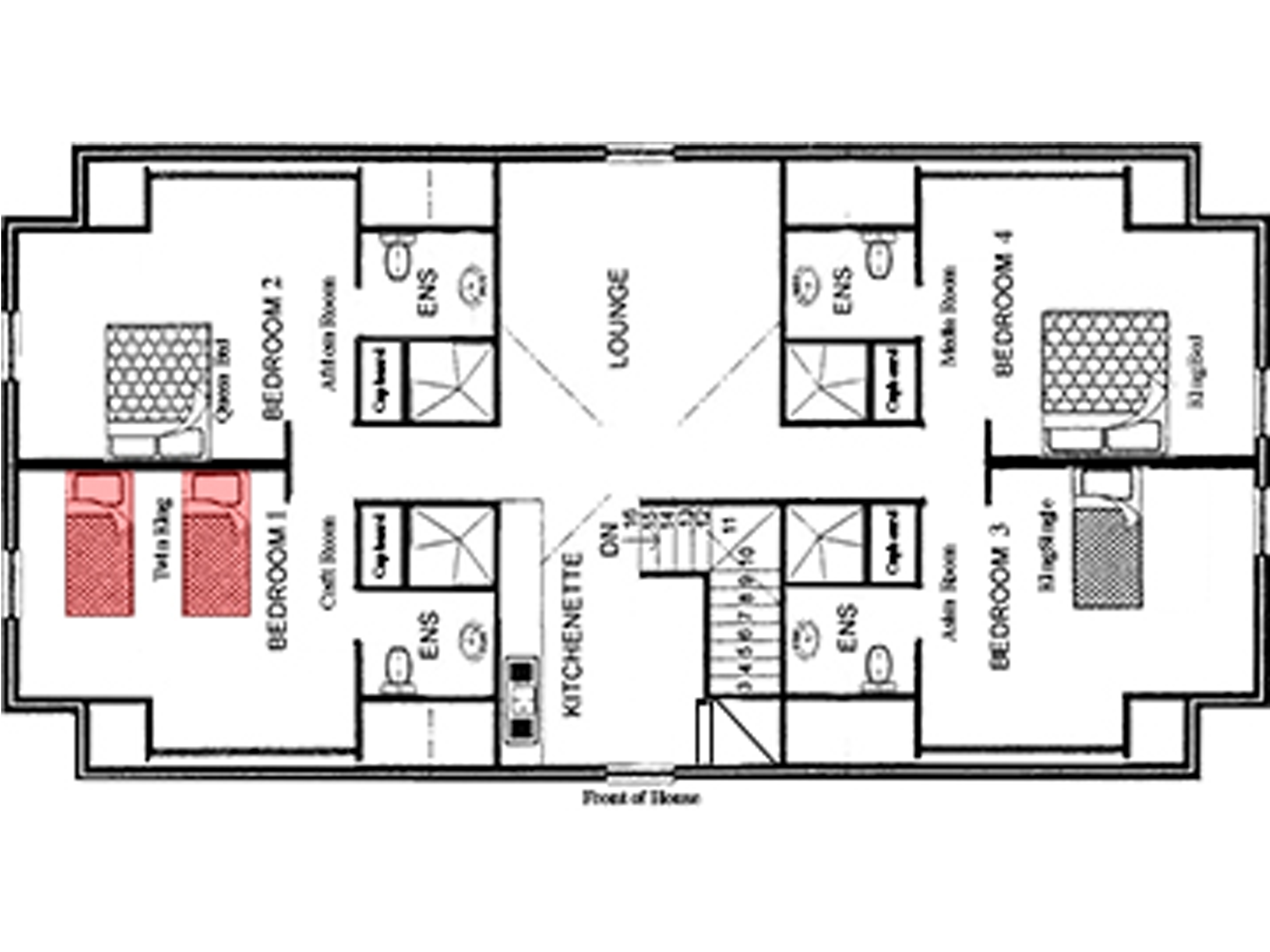 Bedroom 1 Floor Plan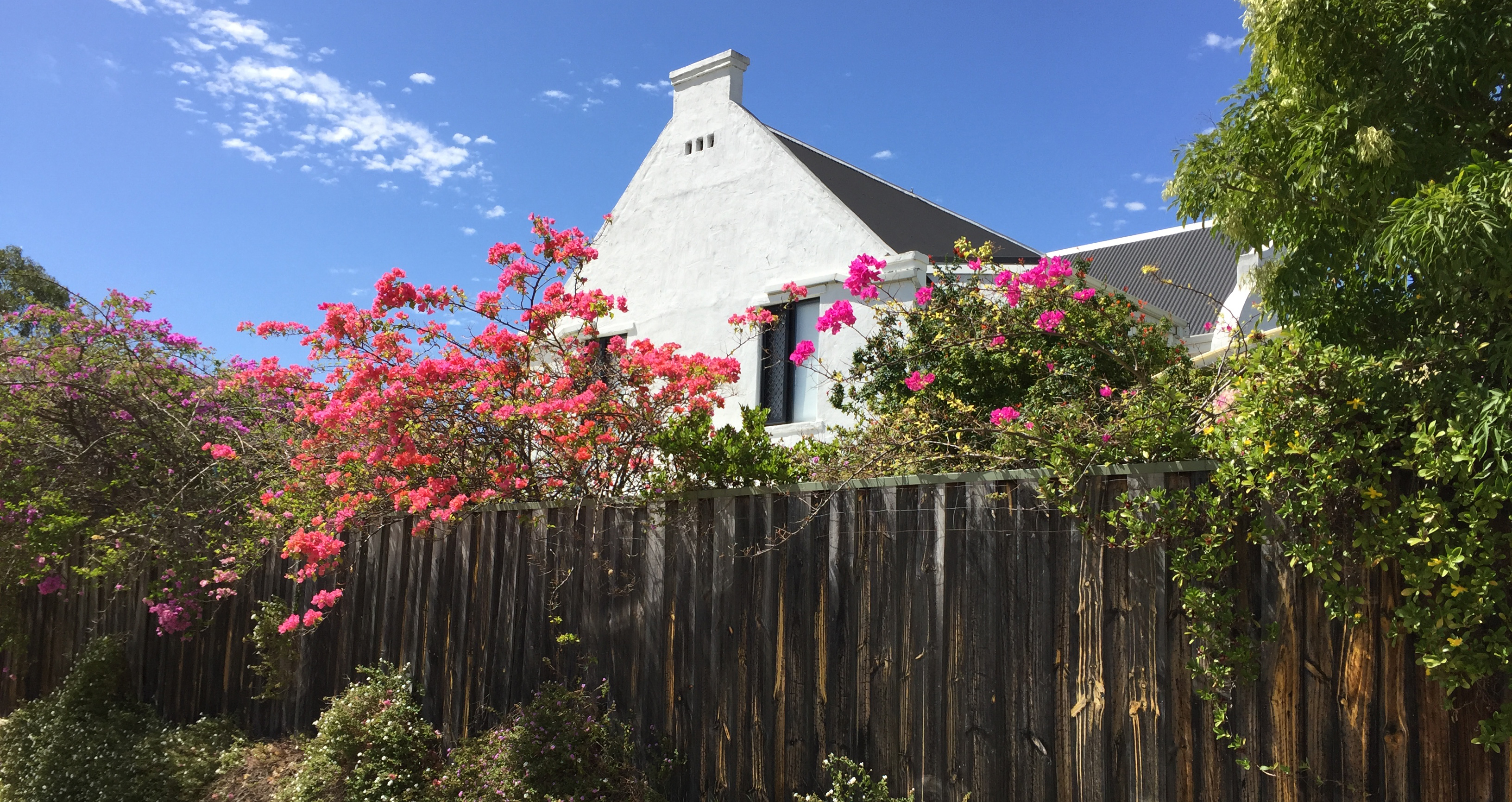 Outside Bedroom 1 - Overlooks the Pool